The Rough&Ready (R&R) Balancer is a playful bench with a central support made from a heavy gauge steel plate (CorTen or hot-dip galvanised steel). These benches are at their best when used freestanding and are ideal for landscaping plans that feature more dispersed seating. The R&R beams are available in FSC hardwood, Accoya and the TWIN material All Black.

The base comes floor-mounted or with underground mounting.

Products supplied within the North American market are fully manufactured in the USA.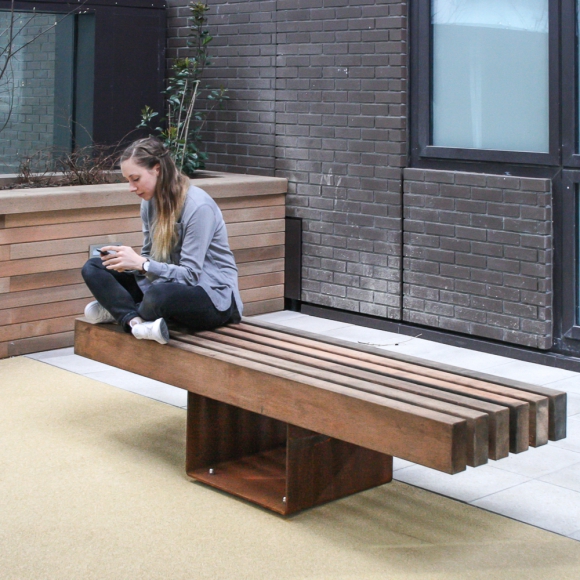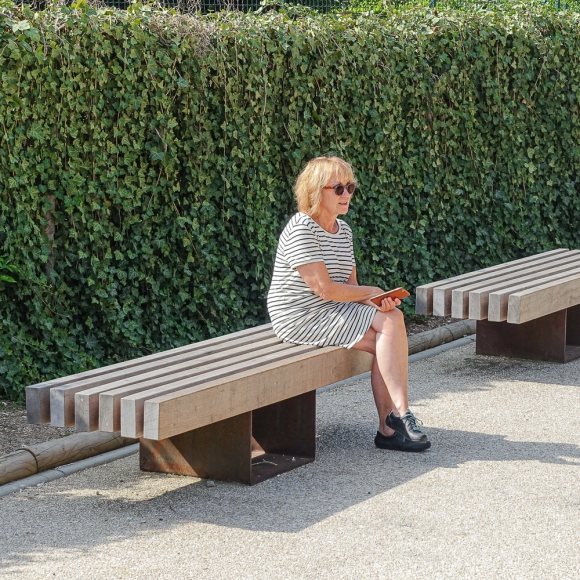 Possibilities and restraints
Dimensions
The standard length is ca.200 cm | 79"
De standard depth is 59 cm | 23"
On request available in custom lengths of up to ca.200 cm | 79"