Solid Serif Benches combine a seat made of Solid slats (7x7 cm – 2.8"x2.8") with a Rough&Ready locking beam (7x15 cm – 2.8"x5.9"). The spacious benches can be equipped with a beautifully designed double backrest that provides excellent ergonomic support for both shorter and taller people.
The generously dimensioned benches can be extended as desired. The supports are made from thick-walled CorTen sheet steel or hot-dip galvanised steel (optional RAL powder coating).

Length: 234 and 300 cm – 92" and 118"
Width: 70 (9 slats) and 116 cm (15 slats) – 28" and 46"

Products supplied within the North American market are fully manufactured in the USA.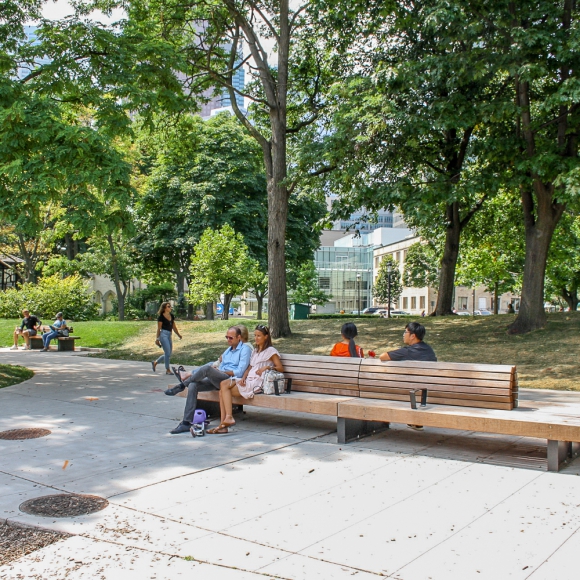 Possibilities and restraints
Available in standard lengths of ca.234 or 300 cm | 92" or 118"
On request available in custom lengths of up to ca.300 cm | 118"
Longer setups are possible with extension modules
By default in galvanized steel (-TH), optionally steel parts in untreated weathering steel (-CT) or finished in a double layer powder coating (-PC)